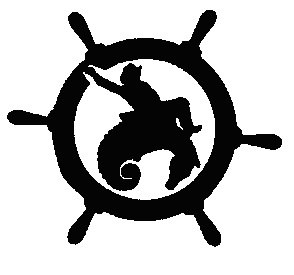 On behalf of the Board of Directors, welcome to our community web site. Feel free to explore the features available to the public on this site.

If you are a resident of our community, click "Register" (top right corner) to request to log into the private side of the web site. Old Login's will not work.
Logins will be approved during normal business hours.
Since 1958, Chesapeake Ranch Estates has been an eclectic private community situated on the Western shore of the Chesapeake Bay, just North of the mouth of the Patuxent River in Calvert County, Maryland. CRE is only 60 miles off the Capitol Beltway (I-495) around Washington D.C. and 57 miles South of Annapolis, the Maryland State Capital and home to the U.S. Naval Academy. Nearby is the area's major employment center, the Patuxent River Naval Air Station and Headquarters of the Naval Air Systems Command; plus the hundreds of private companies that support these government facilities by providing analytical science and engineering consulting in the fields of aircraft development and flight testing.
Chesapeake Ranch Estates encompasses over 4000 private homes, no two alike, on lots ranging from a quarter acre to over one acre; 67 miles of privately owned and maintained roads; 2 private sandy beaches on the Chesapeake Bay; a large man-made freshwater lake for swimming, fishing and sailing; a private airpark with 28 surrounding homes having adjoining aircraft hangars, a paved and lighted 2550-foot runway; a wooded campground; horseshoe pits; hiking trails; a field of private garden plots; and an athletic field. CRE has an exclusive roving Security Force, in addition to a Roads Department that maintains the 67-mile of roadway throughout the year, including snow removal.
Shopping for groceries and other daily needs can be accomplished in the brand new Lusby Town Center, just one mile away. The Lusby Town Center features a wide selection of fine restaurants, banking centers, the Lusby Post Office, and many shops for personal services. Visitors will find world class hotels including Holiday Inn Select, Hilton Garden Inn, and a Comfort Inn just four miles away near Solomons Island, a major tourist haven and yachting center. The dining cuisine includes not only the local specialty Maryland seafood such as crab cakes and oysters, but all the many varieties of dishes you are accustomed to finding at finer restaurants and gourmet grocery markets worldwide. For families with children, excellent schools are plentiful and close by.

Come see us by land, sea, or air, and experience more about Chesapeake Ranch Estates and the Southern Maryland lifestyle. It's a vacation spot that is both close to work and in a moderate Mid-Atlantic climate.